Firm Rope Halter

Our ¼" rope halters are a must have for all horse owners and trainers. These halters are made with our firm polyester rope, a true Fidor knot and have no hardware to break. These halters are strong yet small enough to leave under your bridle, stuff in your pocket or pack in your saddle bag. We can also make them with 4 knots on the nose band.
All of our products are tied and spliced in the USA from rope that is manufactured in the USA as well. We take pride in knowing that we use the best type of rope for equestrian use. We use 100% double braid polyester rope which is also what all the top trainers and clinicians use. Please see "About Our Rope" page for more details about our quality polyester rope.
See our "Misc. Info" page for sizes. If you would like a custom fit halter please give me the 2 measurements from the diagram below in the comments section during checkout.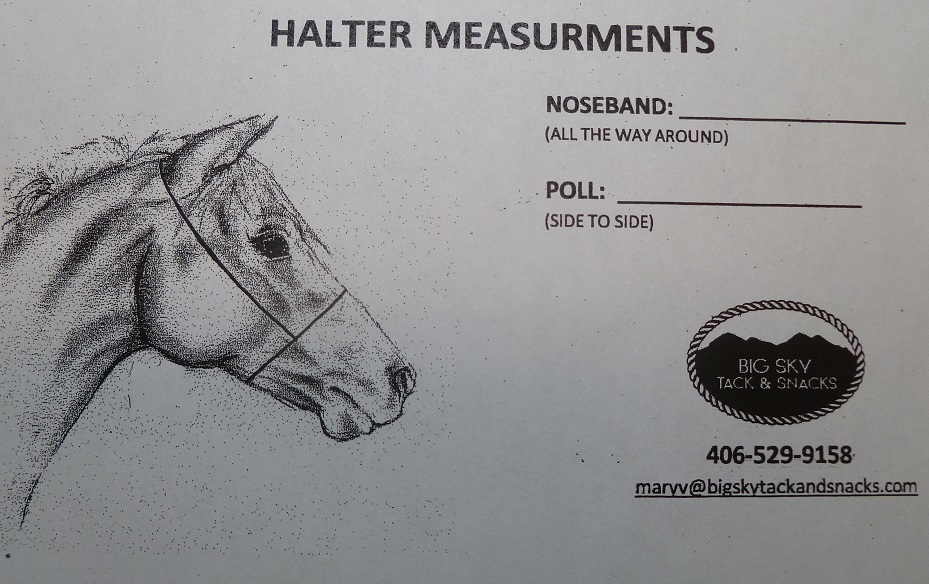 Really like this halter. Bought for my mule and it is small rope so she can wear it under bridle very nicely. Very well made!

Excellent quality truthfully the best I've ever purchased.Great fit, quick service

Love these halters for my mules. Fit was great. I was grateful for the help i got to choose the right size for my mule

Excellent

Looks great great fit responds well to knots

Thanks again